African Dress for Women
Please use the pull-down arrow to the right of your screen to stroll down the page to view more selections
African Dress for Women


African Dress- Elegant Two-Toned African Dress w/Headwrap
$295.00 $225.00 On Sale!
LMD #9005


Elegant Red & Gold Double long Bell Sleeve at wrist Dress. including pre-wrapped Gele headwrap. Available in sizes Small - 5X-Large. Made by Wilsdom Designs





African Dress- Elegant Black and Orange Dress
$495.00 $275.00 On Sale!
LMD #9006


Elegant Black and Orange Dress. 3Pcs. skirt Sets, including pre-wrapped Gele headwrap. Perfectly lined fitted Skirt at an amazingly low price! Perfect for bride, bridesmaid, and bridal parties. Available in sizes Small - 6X-Large. Made by Wilsdom Designs





Classic African Butterfly Dress w/Matching Headwrap
$295.00 $225.00 On Sale!
LMD #9007


Classic Red Print African Butterfly Dress, including pre-wrapped Gele headwrap. Available in sizes Small - 5X-Large. Made by Wilsdom Designs





Elegant Two-Toned w/ Authentic Ashoke' Dress w/Matching Headwrap
$1,500.00 $1,295.00 On Sale!
DMD # 9004


Elegant Two-Toned with Red Authentic Ashoke' Fabric Dress. Including pre-wrapped Gele headwrap. Perfect forBride,Bridesmaid, and Bridal parties. Availablein sizes Small - 2X-Large. Made by Wilsdom Designs





African Dress- Elegant Lavenda and Purple Emb. Dress
$495.00 $265.00 On Sale!
DMB # 9001


Elegant Black and Silver Embriodery Dress. 3Pcs. skirt Sets, including pre-wrapped Gele headwrap. Perfectly lined fitted Skirt at an amazingly low price! Perfect for bride, bridesmaid, and bridal parties. Availablein sizes Small - 5X-Large. Made by Wilsdom Designs





African Dress- Elegant Black & White Dress
$495.00 $295.00 On Sale!
DMB # 9002


Elegant Black and Silver Embriodery Dress. 4Pcs. skirt Sets, including pre-wrapped Gele headwrap and shoulder piece. Perfectly lined fitted Skirt at an amazingly low price! Perfect for Bride, Bridesmaid, Mother of Bride and Bridal parties. Available in sizes Small - 6X-Large. Made by Wilsdom Designs.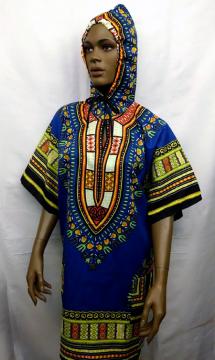 African Hood Dashiki Shirt (Women)
$65.95 $39.95 On Sale!
Dash #40012h


Kente print head cover hood dashiki shirt. Relaxing and comfortable way to show off your heritage. 100% cotton, Loose fitting, available in all kente colors sizes (Small to 6X-Large). Extra fee will be added to sizes (2X - 6XLarge). Perfect for all occasions and gift items. (New Item) Now Available.



Click On Next Page Above To View More Sale Items
Payment By Gift Cards Accepted
Customer Testimonials
I am writing to express pure gratitude for the amazing masterpiece African Hat you all created for me! It was awesome!!! Thank you so much!
Sharday Lee
Powder Springs, GA
Please Click On Links Below To View More Retail Products